JUMP TO:  WHAT HAS BEEN DELIVERED   CARE PROVIDER TOOLS AND DOCUMENTS  
The Child Health BC Hip Surveillance Program for Children with Cerebral Palsy is the first clinical program of its kind in  Canada. It was launched with a focus on program development in the fall of 2014, with site testing in late 2015 leading to a full clinical launch in early 2016. 
The stated aim of the program is to ensure that children at risk for hip displacement receive appropriate screening to allow for early and appropriate management.  This program is based on the BC's Consensus  on Hip Surveillance for Children with CP. This Consensus was originally  developed collaboratively by a multi-disciplinary group of stakeholders, representing all regions of the province, based on the best available research evidence while being mindful of the provincial needs and setting. The approach to develop the provincial consensus statement and the implementation of the consensus is outlined in the Initiatives section. BC's Consensus on Hip Surveillance was updated in 2017 to reflect international consensus achieved in the development of the American Academy of Cerebral Palsy and Developmental Medicine Hip Surveillance Care Pathway.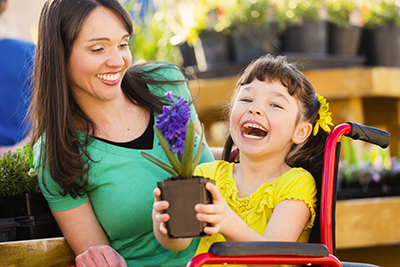 The Child Health BC Hip Surveillance Program for Children with CP:
Facilitates the implementation and integration of the recommended standard of care for hip surveillance into practice across the province. 
Provides a standardized approach to coordination, monitoring (surveillance), assessing and supporting this patient population.
What has been delivered since the launch of the program ?
Program organization: To facilitate the program launch, a detailed business plan/program charter, creation of role descriptions and establishment of a budget occurred.
Program Leadership:  CHBC is fortunate to have recruited Dr. Kishore Mulpuri (pediatric orthopedic surgeon) as Medical Lead, CHBC Hip Surveillance Program for Children with CP; and Ms Stacey Miller (physical therapist)   as the CHBC Hip Surveillance Coordinator.   An Advisory Committee which includes providers from all involved disciplines and families has been created and has begun meeting.   The terms of reference for this committee can be found in the "reports" section. ( See reports below)
Development of  informational materials:  Knowledge translation tools for parents and for providers have been created, all found below under Care Provider Tools.
The family booklet introduces families to the details of hip surveillance and has been translated into 5 languages ( Arabic, Punjabi, Traditional Chinese, Simplified Chinese,and Korean).
The clinician brochure introduces providers to the concepts of hip surveillance and the program.
The provider "quick guide" has content which guides clinical practice. 
Clinical exam instructions provide physical therapists with a detailed description of how to complete the clinical exam component of hip surveillance.
Mapping of therapists: Identification of therapists across BC is necessary in order to be sure they are (1) aware of the program; (2) have access to educational strategies and implementation materials.  Through a multi-faceted strategy, 125 physical therapists across the three child serving sectors have now been identified. 
Identification of therapists' learning needs:  A survey was created in 2015 to gather information regarding the current knowledge of therapists in order to understand their learning needs. They also provided information regarding their preferred learning modalities.  The response from therapists was exceptional with a more than 78% response rate to the survey tool.  This survey was repeated in 2017 to re-evaluate learning and knowledge, as well as gain feedback on the enrollment process. The results of this survey are available upon request from the Hip Surveillance Coordinator.
Development of an e-learning module for care providers: An e-learning module was created for care providers to ensure they have the knowledge required to understand and implement hip surveillance in British Columbia. It can be accessed through the CHBC website under Formal Learning section.
Consultation with Radiologist techs and radiologists: Information has been gathered from these professionals regarding the strategies to assist them with implementing hip surveillance across the province. Positioning guidelines and an information Fact Sheet for Radiologists have been created and are available under Care Provider Tools.
Development of IT infrastructure to support provincial hip surveillance: This work has been initiated.
Development of the quality improvement/evaluation strategy: A database has been built to support ordering of clinical exams and x-rays according to the established guidelines and in generating timely communication with families and their local healthcare team.
Launch of patient enrolment and clinical program: After the systematic provision of education/learning throughout BC, and establishment of the data systems, the clinical aspects of the program were launched province wide in the summer of 2016. Resources supporting enrolment, including a launch checklist, enrolment and referral forms, and a referral pathway are available in the Care Provider Tools section below. Continuous quality improvement strategies and longer term evaluation will be embedded in this work. 
Two documents in the Document and Reports section provide information initial planning meetings. Quarterly reports are available under Care Provider Tools.
For more information, contact:
Stacey Miller, MRSc, BSc(PT)
Child Health BC Hip Surveillance Program Coordinator 
Room 1D.62, 4480 Oak Street
Vancouver, BC
V6H 3V5 
604-875-2345 extension 4099 or 1-888-300-3088 extension 4099 
Email: hips@cw.bc.ca 
Dr. Kishore Mulpuri, MBBS, MS (Ortho), MHSC (Epi)
Child Health BC Hip Surveillance Program Medical Lead
Pediatric Orthopaedic Surgeon
Associate Professor, Department of Orthopaedics, University of British Columbia 
Room 1D.66, 4480 Oak Street
Vancouver, BC, V6H 3V5
T: 604-875-2054 or 1-888-300-3088 extension 2054
F: 604-875-2275 
Email: hips@cw.bc.ca
The Child Health BC Hip Surveillance Program for Children With Cerebral Palsy collects personal information only as authorized under section 26 (c) of the BC Freedom of Information and Protection of Privacy Act and other legislation. Information is collected for the purposes of completing on-going monitoring of hip displacement.  We take all reasonable steps to make sure personal information is treated confidentially, is used only for the intended purpose and securely stored. For questions regarding collection, use or disclosure of your child's personal information, please contact the Hip Surveillance Program Coordinator at (604) 875-2345 extension 4099 or business address: BC Children's Hospital, Child Health BC Hip Surveillance Program, Orthopaedics, 4480 Oak Street, Room 1D62, Vancouver, BC V6H 3V4.