JUMP TO:  BACKGROUND   ACTIONS   WHERE ARE WE NOW   DOCUMENTS & REPORTS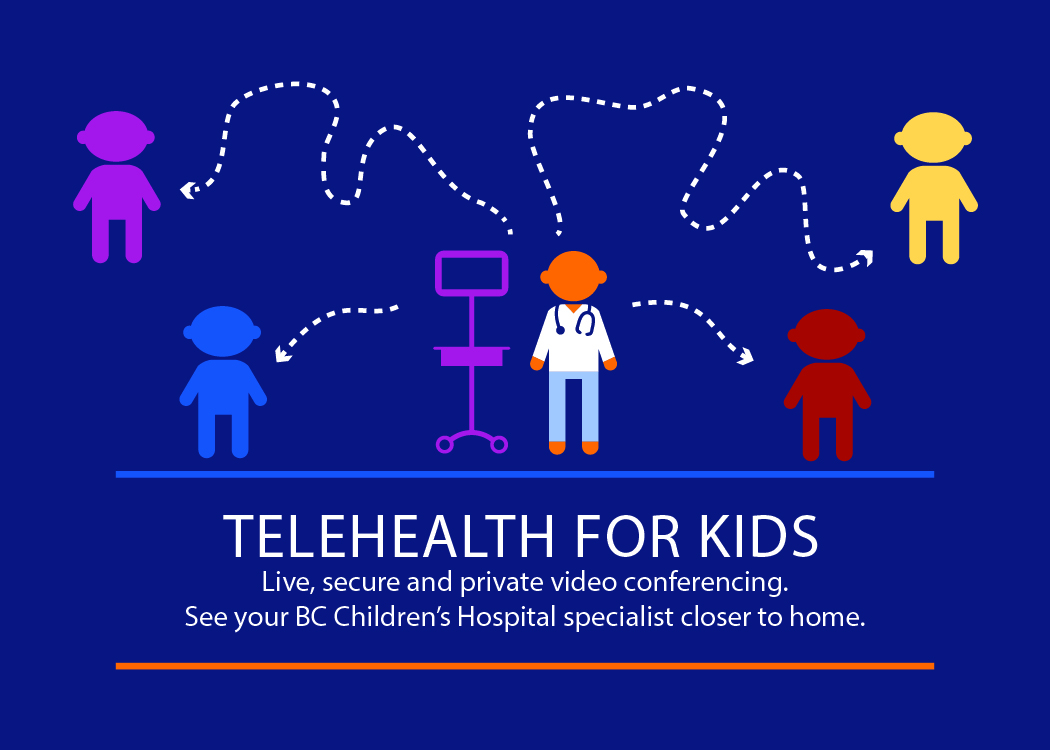 Background/ Why Is This Important?
British Columbia's highest level of pediatric care and expertise is provided by BC Children's Hospital (BCCH), located in Vancouver. For children living outside of Vancouver, a trip to BC Children's Hospital for pediatric specialist or sub specialist care can mean significant travel, cost and disruption for the whole family.
Child Health BC, an initiative of BC Children's Hospital, works in partnership with the Provincial Health Services Authority (PHSA) Office for Virtual Care ,  and regional health authorities to  spearhead  the  Virtual Care Program at BCCH. Virtual care – defined as any health care encounter that is not a face-to-face interaction – enables children to be seen in their homes or communities, seamlessly integrating specialized care into their overall plan. 
Child Health BC is exploring how BC Children's Hospital can fully optimize virtual care across all its patient programs and services. 
Virtual care has the potential to decrease the burden of travel for families, optimize scarce sub-specialists resources and  to enhance access  to follow-up care after hospital discharge.
 
What Actions Have Already Been Taken?
In 2014, Child Health BC initiated the first wave of virtual care initiatives with the introduction of technology-enhanced access to children's care (TEACC), using technology to address gaps in equitable access to care across the province. 
This work included two streams:
The launch of the Tele-Pediatric Intensive Care/Emergency Department (Tele PICU/ED) – a first of its kind in Canada – which uses digital equipment to link local teams caring for critically ill children with real-time intensivist support and guidance; and
The enhancement of Telehealth connectivity in communities around the province, which increased the number of "pediatric enhanced" sites to 17.
Both initiatives use Telehealth technology, a service that allows clinical experts to connect via videoconference link with patients and care teams across BC, including in remote and distant communities and First Nations communities. 
The benefits of Telehealth include helping reduce patient travel and impact on families, improving health outcomes for children discharged from hospital to home, and minimizing hospital admission or re-admission.  

There are currently 9 Tele PICU/ED sites across BC:
​​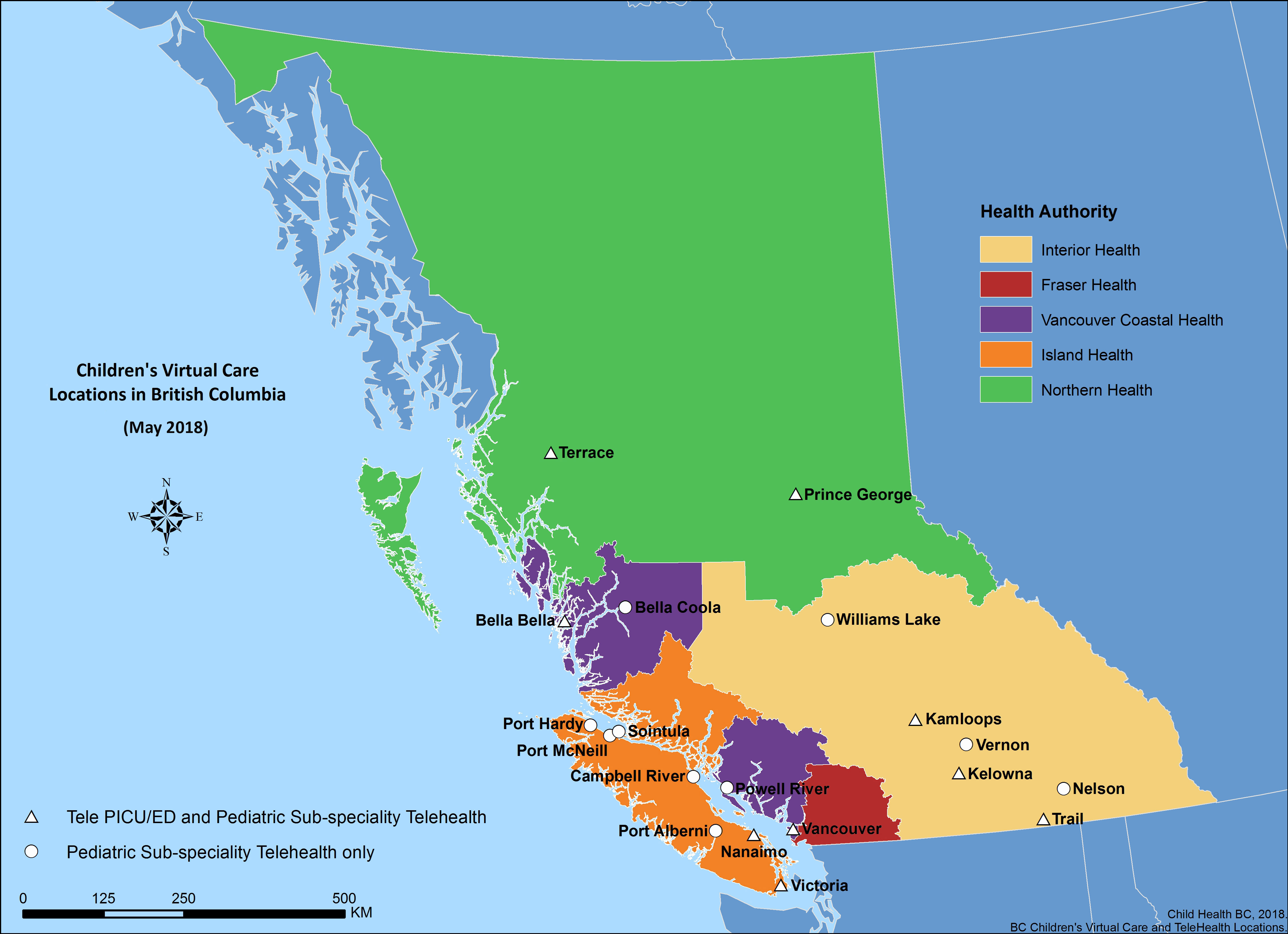 Tele PICU/ED site hospital list by Health Authority:
| Vancouver Coastal Health | Interior Health | Northern Health | Island Health |
| --- | --- | --- | --- |
| R.W. Large Memorial Hospital (Bella Bella) | Kootenay Boundary Regional Hospital (Trail) | University Hospital of Northern BC (Prince George) | Victoria General Hospital |
| BC Children's Hospital (Vancouver) | Royal Inland Hospital (Kamloops) | Mills Memorial Hospital (Terrace) | Nanaimo Regional General Hospital |
|   | Kelowna General Hospital |   |   |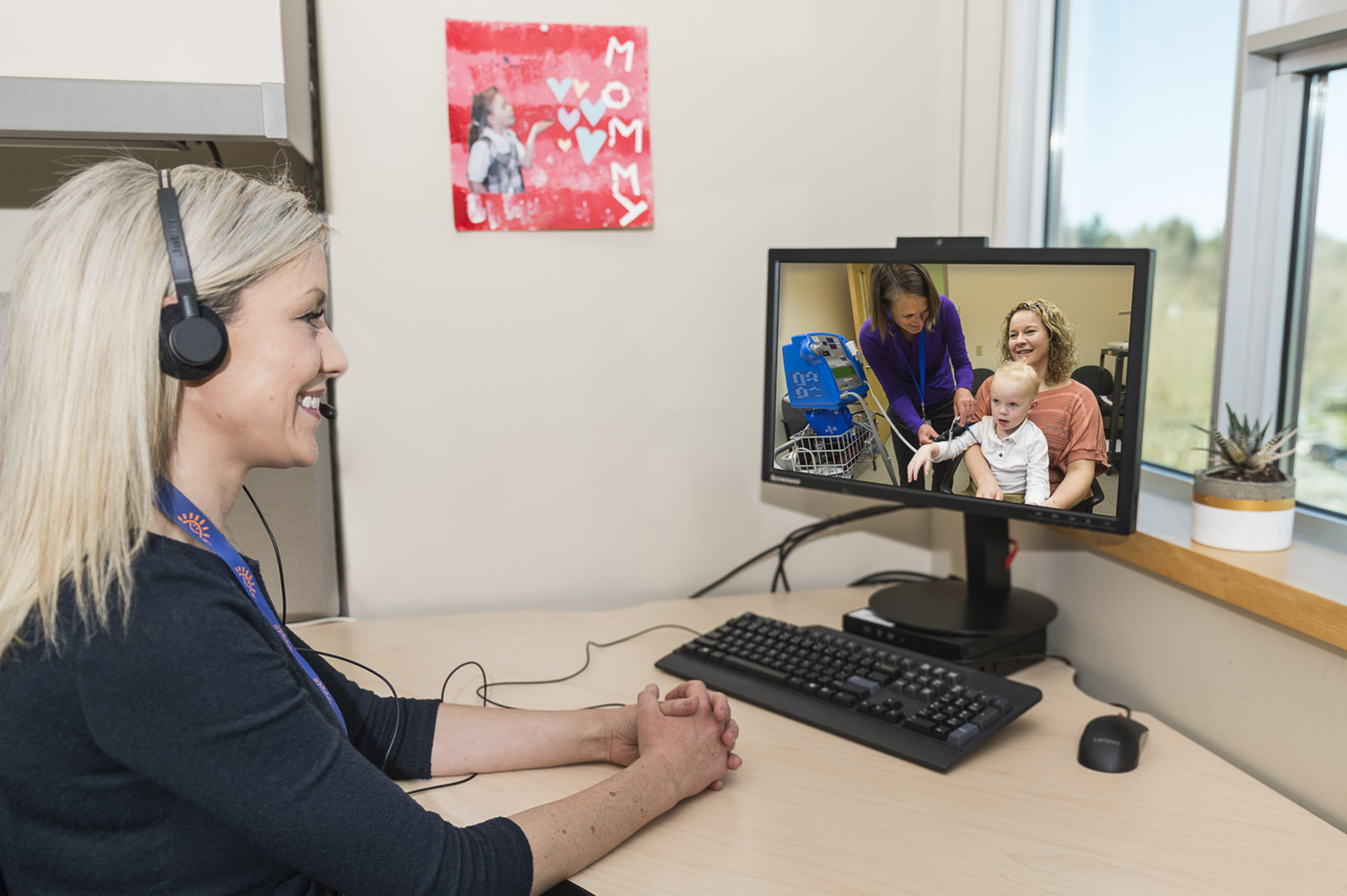 Where Are We Now? 
Based on findings from evaluation activities, Child Health BC is looking to further expand clinical services and add viable regional sites for its two current initiatives:
Expanding the Tele PICU/ED into other hospitals in BC; and
Working with its partners and collaborators to sustain and support the 17 pediatric-enhanced sites as well as bring new locations on board in the coming year
Child Health BC is also advancing a broad provincial strategy for delivering the highest quality virtual pediatric care and patient experience throughout BC. This includes exploring collaboration for virtual care initiatives in the Northern Health Authority, the Fraser Health Authority and with the First Nations Health Authority.